High Court Asked to Review Congress Raid


Court Watch - POSTED: 2007/12/23 01:02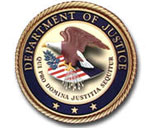 The Justice Department has asked the Supreme Court to toss out a lower court ruling that says the FBI was wrong to raid Democratic Rep. William Jefferson's office, a decision the Bush administration argues will hinder corruption investigations of Congress. In an appeal filed this week, government lawyers said that only the nation's highest court can decide whether the 18-hour raid was an unconstitutional breach of congressional authority or a proper tactic in a lengthy corruption inquiry.
"Only this court can resolve this important question," the Justice Department wrote in its 28-page appeal, filed Wednesday. "Until it does so, investigations of corruption in the nation's capital and elsewhere will be seriously and perhaps even fatally stymied."
Jefferson's attorney, Robert P. Trout, declined comment Friday.
The Constitution prohibits the executive branch from using its law enforcement powers to interfere with the lawmaking process, and the FBI should have given Jefferson a chance to argue that some of the documents involved legislative business, according to the August ruling by the U.S. Court of Appeals for the District of Columbia Circuit.
The May 2006 raid was part of a 16-month international bribery investigation of Jefferson, a nine-term Democrat from New Orleans. He is accused of accepting $100,000 from a telecommunications businessman, $90,000 of which was later recovered in a freezer in the congressman's Washington home.
Jefferson pleaded not guilty in June to charges of soliciting more than $500,000 in bribes while using his office to broker business deals in Africa.
In its August ruling, the federal appeals court held that the raid itself was constitutional. But it ordered the Justice Department to return any legislative documents it seized from Jefferson's office on Capitol Hill. Still undecided is whether prosecutors can use other records it confiscated as part of their bribery case against Jefferson.
Justice Department attorneys said the ruling "fundamentally misinterprets" constitutional guarantees that allow the executive branch to investigate and prosecute corruption in Congress.
"Although this case involves a search of a Capitol Hill office (a concededly extraordinary event), the court's decision threatens to impede searches of Members' homes, vehicles, or briefcases," government attorneys wrote in their appeal to the Supreme Court.
In addition to Jefferson, the Justice Department is investigating disgraced lobbyist Jack Abramoff's dealings with Reps. John Doolittle and Jerry Lewis, both California Republicans; former Rep. Tom DeLay, R-Texas; and former Sen. Conrad Burns, R-Mont. A dozen people — including former Rep. Bob Ney, R-Ohio, former Deputy Interior Secretary Steven Griles and former White House official David Safavian — have been convicted in the Abramoff probe.
In a Thursday hearing on the Jefferson case, an FBI agent testified that investigators had information about potentially shady business deals involving Jefferson going back the late 1990s. During a pretrial hearing in federal court in suburban Virginia, FBI agent Timothy Thibault said he found a bureau document from the late 1990s questioning Jefferson's business deals with a sugar company.