Hogan & Hartson Continues Expansion of Hong Kong


Law Firm News - POSTED: 2007/03/18 23:46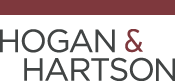 Hogan & Hartson LLP announced today the addition of Man Chiu Lee to the firm's corporate and securities practice. He joins as a partner in Hong Kong.
Proficient in Chinese, Man Chiu Lee is an experienced corporate transactions and U.S. securities lawyer. His practice covers a broad range of transactions, including securities offerings, cross-border mergers and acquisitions, private equity and venture capital investments, and general corporate and banking matters in Hong Kong, the United States, and Japan.
"Man Chiu Lee complements our strengths in serving private equity and venture capital clients investing in fast growing and high-tech companies in China, and our ability to assist Chinese issuers accessing the international markets," said Mao Tong, co-managing partner of the firm's Hong Kong office. "We believe our clients will benefit by having additional lawyers with strong capital markets and M&A skills."
"We are pleased to have Man Chiu Lee join our China practice, which has grown steadily over the past four years and now includes six resident partners and one counsel in our offices in China," said Steve Robinson, co-managing partner of each of the firm's offices in China.
Commenting on his arrival, Man Chiu Lee said, "I look forward to working with my new colleagues to continue to establish Hogan & Hartson as one of the leading corporate and capital market law firms in China."
Man Chiu Lee earned his law degree from Georgetown University and his bachelor's degree in economics from Harvard University. He is admitted to practice in New York and New Jersey.
About Hogan & Hartson
Hogan & Hartson is an international law firm with more than 1,000 lawyers practicing in offices on four continents. The firm's broad-based international practice cuts across virtually all legal disciplines and industries.
Through the firm's exclusive association with Gordon Ng & Co., a Hong Kong law firm, Hogan & Hartson is able to provide clients with a full range of local and international legal advice.
In addition to Hong Kong, Hogan & Hartson has offices in Baltimore, Beijing, Berlin, Boulder, Brussels, Caracas, Colorado Springs, Denver, Geneva, London, Los Angeles, Miami, Moscow, Munich, New York, Northern Virginia, Paris, Shanghai, Tokyo, Warsaw, and Washington, D.C.
For more information about the firm, visit www.hhlaw.com.