Hutchison Law Group Adds Three Attorneys


Law Firm News - POSTED: 2007/03/15 16:19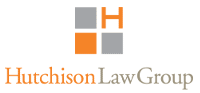 Hutchison Law Group PLLC, the leading provider of strategic business and intellectual property counsel to the Southeast's life science and technology communities, is pleased to announce that Thomas E. Holsten and Caroline Horton Rockafellow have joined the firm's Intellectual Property Practice Group, and Amalie L. Tuffin has joined the firm's Corporate and Securities Practice Group.
"We are excited to have these talented, experienced attorneys join our firm," said Hutchison Law Group Executive Committee Member Bill Wofford. "For many of our clients, the creation and exploitation of intellectual property is essential to their success. Tom will help life science companies build valuable patent portfolios and Caroline will play a key role in licensing and commercializing these patents and other technologies."
Helga Leftwich, another Member of Hutchison Law Group, added, "We have a highly sophisticated and growing corporate and corporate finance practice, and Amalie's deep knowledge of tax and equity compensation will help us continue to provide excellent service to clients in these ever-changing areas of the law."
Thomas E. Holsten focuses on patent law matters for clients in the biotechnology and pharmaceutical industries, including counseling clients on patent protection strategies, coordinating and conducting due diligence investigations of patent portfolios and preparing and prosecuting patent applications. He has assisted clients with a variety of technologies in areas such as peptide hormonal therapeutics, genomics, bioinformatics, gene expression, small molecule and genetic engineering. Prior to joining Hutchison Law Group, Holsten practiced at the law firm of Arnold & Porter LLP in Washington, DC. Prior to law school, he was a patent agent and research assistant with Monsanto Company, a leading global provider of technology-based solutions and agricultural products. Holsten was also involved in research at the University of California at Davis concerning the cloning and characterization of agriculturally important genes. He received his J.D. from Franklin Pierce Law Center and earned a B.S. in Biology from East Carolina University.
Caroline Horton Rockafellow provides counsel to life science and information technology companies, concentrating her practice on legal issues impacting the use and commercialization of intellectual property. Rockafellow speaks and writes often on intellectual property matters and is a member of numerous organizations and associations. She is the immediate past co-chair of the RTP chapter of the Licensing Executives Society (LES). Rockafellow is registered to practice before the U.S. Patent and Trademark Office. Prior to joining Hutchison Law Group, Rockafellow practiced at the RTP law firm of Daniels Daniels & Verdonik, in addition to serving as in-house counsel at both a biotechnology company and a software development corporation. She received her J.D. and Masters in Intellectual Property from Franklin Pierce Law Center and earned her undergraduate degree in Chemistry from Drury University.
Amalie L. Tuffin focuses her practice on corporate governance and transactions, in addition to domestic taxation for life science and information technology companies. Prior to joining Hutchison Law Group, Tuffin practiced at the RTP law firm of Daniels Daniels & Verdonik. She was previously associated with Peabody & Arnold in Boston. Tuffin is a member of both the Committee on Negotiated Acquisitions and Committee on Venture Capital and Private Equity of the American Bar Association's Business Law Section. She received her J.D. from the University of California, Hastings College of the Law, where she served as a member of the Hastings International and Comparative Law Review and as an Editor of the Communication/Entertainment Law Journal. In addition, she earned her LL.M. in taxation from Boston University. Tuffin received her A.B. cum laude from Harvard University.
Combined, these attorneys bring over three decades of experience to Hutchison Law Group and its clients.

www.hutchlaw.com