Jackson-Hewitt accused of tax fraud schemes


Breaking Legal News - POSTED: 2007/04/05 15:54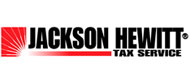 The Internal Revenue Service (IRS) and the Department of Justice have filed suit against five Jackson Hewitt franchises, seeking an injunction to bar the companies from preparing tax returns and alleging that all five corporations were involved in fraudulent tax return preparation including the filing of exaggerated claims and the use fake W-2 forms. The government, which filed lawsuits Tuesday in Chicago, Atlanta, Detroit and Raleigh, further alleged that as a result of the fraudulent activity the US Treasury took a loss of over $70 million. The suits also claim that the corporations, owners, and employees received kickbacks for helping costumers file the fraudulent returns.
Speaking about the lawsuits, IRS Commissioner Mark Everson stated that:
I am deeply disturbed by the allegation that a major franchisee of the nation's second-largest tax preparation firm is intentionally preparing improper tax returns with inflated refunds. I'm particularly concerned that many taxpayers of modest means could actually end up owing the government thousands of dollars if they claimed an improper refund.
The five corporations named as defendants are Chicago Suit: Smart Tax, Inc. of Chicago; Ask Tax, Inc.; Atlanta Suit: Smart Tax of Georgia, Inc.; Detroit Suit: So Far, Inc.; and Raleigh Suit: Smart Tax of North Carolina, Inc.; all Jackson Hewitt Tax Service franchises. The suits also name Farrukh Sohail, who wholly or partially owns each of the five corporations, as co-defendant.