Law firm settle for $16 million over failed Enron deal


Breaking Legal News - POSTED: 2007/03/30 22:26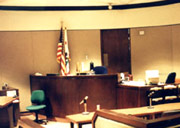 A quasi-public trash agency that lost $220 million in a deal with Enron Corp. has agreed to a $16.25 million settlement with a Hartford-based law firm that gave advice on the doomed transaction. State Attorney General Richard Blumenthal and the Connecticut Resources Recovery Authority announced the settlement with Murtha Cullina LLP Thursday, after the agency's board of directors approved the proposal.
The CRRA and Enron deal that went into effect in March 2001 called for Enron to buy power produced at CRRA's trash-to-energy plant in Hartford and pay the agency nearly $2.4 million a month for more than 11 years. Under the agreement, CRRA transferred $220 million to Enron.
Enron, once the nation's seventh-largest company, sought bankruptcy protection in December 2001 when it could no longer hide billions of dollars in debt. The collapse wiped out thousands of jobs, more than $60 billion in market value and more than $2 billion in pension plans. Several executives were convicted and sent to prison.
The company stopped paying the CRRA after filing for bankruptcy protection.
Murtha Cullina did not admit any wrongdoing, and Blumenthal's office agreed to drop its lawsuit in return for the firm's cooperation in other lawsuits involving the failed Enron deal.
Blumenthal said the state has now recouped nearly $151 million of the $220 million lost by CRRA, which serves 118 Connecticut cities and towns.
''This $16.25 million recovers for the law firm's key contribution to the Enron catastrophe — misadvising CRRA about looming financial debacle and legal disaster in the deal,'' Blumenthal said.
The state has sued numerous major banks, accounting firms, rating agencies and other financial institutions across the country over the Enron deal, claiming they contributed to the company's fraud. Some of the cases have been settled, while about 20 others remain pending in federal court.
Late last year, the state reached a $21 million settlement with Hawkins, Delafield & Wood LLP, another law firm involved in the deal.
Blumenthal said Murtha Cullina failed to recognized the deal's flaws.
Alfred E. Smith Jr., managing partner for the law firm, maintained that its advice to the CRRA was proper, given the information at the time.
''The settlement appropriately reflects our long-held position that we did nothing wrong in this matter,'' Smith said Thursday. ''We settled because, despite the strength of our legal case, any litigation is uncertain.''
Smith said that at the time of the deal, no one knew that Enron was on the verge of collapse. He said many ratings agencies and other financial institutions believed Enron was stable.
''Looking back ... I'm sure none of us would have been involved (with Enron),'' Smith said.
CRRA officials had called the Enron deal a legitimate energy transaction, but Blumenthal said it was an illegal loan.