Ptibull to plead not guilty to DUI charges


People in the News - POSTED: 2007/12/24 15:09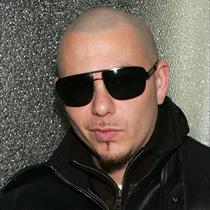 Rapper Pitbull is to plead not guilty to charges of driving under the influence following his arrest in Miami on Friday. The Latino hip hop star, real name Armando Perez, was booked at 3.14 am on Friday for doing 93 miles per hour in a 55 miles per hour zone. According to official documents obtained by TMZ.com, he failed his sobriety tests and smelt of alcohol at the time of arrest.
But Perez, who has been released on $1,000 bail, is refuting the charges.
His lawyer Angela N. Martinez said in a statement on Friday, "With respect to Armando Perez' arrest this morning, this is to inform you that Mr. Perez will be pleading not guilty to all charges."
"This is all the unfortunate result of a misunderstanding. Mr. Perez and his legal team are confident that these charges will not be upheld."