US court upholds bulk of verdict in Adelphia case


Breaking Legal News - POSTED: 2007/05/24 17:21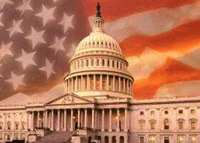 An appeals court on Thursday upheld the fraud convictions of Adelphia Communications Corp. founder John Rigas and son Timothy almost entirely, although the judges tossed out one count they were found guilty on and ordered the pair to be resentenced. Both men had appealed their July 2004 convictions on charges of bank fraud, securities fraud and conspiracy for their roles in concealing loans and stealing millions from the cable operator.
The U.S. Court of Appeals for the Second Circuit affirmed the convictions except for the guilty verdict on one count of bank fraud apiece.
"We reverse defendants' conviction on (that count) and we remand for an entry of a judgment of acquittal on this count and for resentencing," the court said.
The Rigases, who both have been sentenced by a Manhattan federal court judge to lengthy prison terms, have remained free on bail while they have pursued their appeals.