US judge fines British Air $300 mln in price fixing


Breaking Legal News - POSTED: 2007/08/23 15:19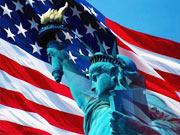 US judges have accepted a guilty plea from British Airways over its role in a price-fixing cartel. A court sitting in Washington ruled that the airline should be fined $300m (£150m) - a sum previously agreed between BA and the US Department of Justice. Now that the fine has been agreed, attention will turn to whether senior British Airways staff will face criminal investigation for their part in the cartel involving BA and Virgin Airways. The American fine followed a detailed investigation on both sides of the Atlantic.
Investigations in the UK were led by the Office of Fair Trading (OFT), which has already fined BA £121.5m. As rival Virgin Atlantic tipped off the OFT about the price-fixing scandal, it was granted immunity.
It was the first time that the UK and the US have simultaneously brought action against a company. BA had colluded with Virgin Atlantic on at least six occasions between August 2004 and January 2006, the OFT found. During that time, fuel surcharges rose from £5 to £60 per ticket.
BA's chief executive Willie Walsh has insisted that passengers had not been overcharged because fuel surcharges were "a legitimate way of recovering costs".
However, he has acknowledged that the conduct of some of the carrier's employees had been wrong and could not be excused.
"Anti-competitive behaviour is entirely unacceptable and we condemn it unreservedly," Mr Walsh said earlier this month.
In October 2006, BA's commercial director, Martin George, and communications chief, Iain Burns - who had been on leave of absence since the inquiry into the surcharges began - quit the company.