Woman not guilty of daughters murder


Criminal Law - POSTED: 2007/05/28 19:47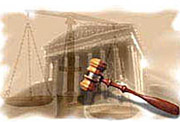 A woman whose 12-year-old daughter was killed after she allegedly locked the doors and set their house on fire has been found not guilty of murder and other charges because of insanity. Superior Court Judge Susan E. McGuirl delivered the ruling Friday in the case against former independent gubernatorial candidate Tonya Fuller Balletta, 39, the Providence Journal reported Sunday. Balletta was allegedly resisting an arrest warrant on Oct. 29, 2004, when she locked herself in her Providence home, barricaded herself and her two daughters in a bedroom and set a mattress on fire.
Balletta and one of her daughter, Marina, were taken out the bedroom windows by authorities, but the police could not get to the other child, Talia Balletta. The victim had second- and third-degree burns over half her body and died several weeks later.
A Providence County Grand Jury indicted Balletta on eight counts, including one count each of murder, first degree arson and assault with the intent to commit murder, three counts of assault with a dangerous weapon and two counts of resisting arrest.
Prosecutors said Balletta assaulted two State Police troopers and a Providence Police officer as she resisted arrest, waving a knife at two and a broken shard of glass at the other.
Balletta showed signs of mental illness for at least a year before the fire, and "was unable to appreciate the wrongfulness of her behavior" because of her mental illness, psychiatrist Dr. Joseph V. Penn told the court during the trial.